Macroglossia refers to an enlarged tongue. The image below shows macroglosia and a smooth tongue ( loss of filiform papillae) in a patient with Lipoid proteinosis – a genetic disorder.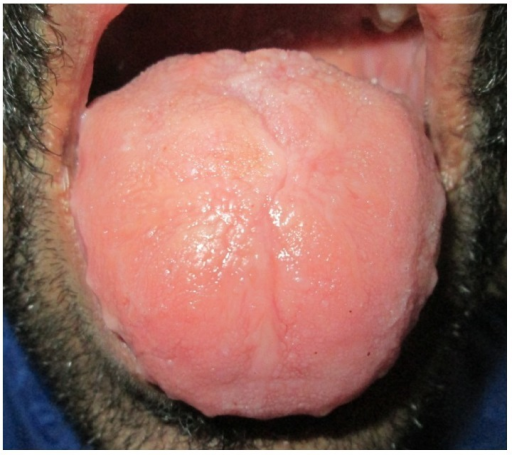 Affiliation: Department of Oral Medicine & Radiology, JSS Dental College and Hospital, JSS University, Mysore, Karnataka 570015, India.
You must login to post comments
Your Answer
Please login first to submit.